BACP Registered Therapist
Welcome to my website, I am a BACP Registered Therapist working in Birmingham with my practice in Birmingham city centre.  I have the pleasure of working with a wide range of clients from all walks of life. Both privately and previously for the NHS.
I am aware that for some, thinking, let alone "doing" therapy is a daunting prospect. I want to assure you that I will work with you in a way that suits you, at your pace. Therapy can be a very gentle process and immensely rewarding. There are also those that want a more vigorous and challenging approach, and that can be catered for too!
I also have a companion App, which would be a useful place to start. It is also a good complement to working together, as it gives you access to the key ideas, tips & techniques before & between sessions. Take a look at www.nstwellbeingcoach.com for more info.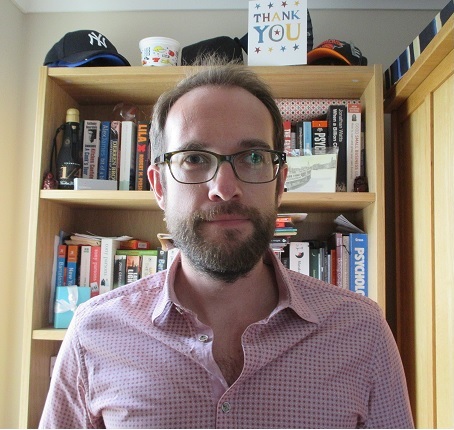 My aim is to work with you to tackle whatever you feel is stopping you live your life to the full. Some of these issues could include –  Anxiety (worry), Bereavement (loss), Depression (sadness), OCD (Obsessive Compulsive Disorder), Relationships, Sexuality and Stress reduction. You might also just feel that life isn't feeling too good right now and want to figure out why.
I want to work with you as an individual or couple, to explore and find ways to make changes in your life that will enable you to feel in control of where your life is going.
Therapy is essentially a guided conversation, where we work together to achieve a deeper understanding of what's going on for you. We then look for ways to increase that understanding, perhaps changing the way you might think about things or come up with practical ways to make life feel more as you'd like it.
Change can happen quickly, I have worked with some clients for as few as one or two sessions, for others the process is deeper and takes longer. There is no "right" or "average" amount of time, we will make the investment in time needed to get you where you want to be. You might be amazed how you feel after just the initial session, it could just take a nudge in the right direction to make a difference.
I have appointments throughout the day, but especially in lunch hours and after work. As I appreciate people have busy lives, and I want your experience of therapy to add to your life, not feel another awkward appointment time try to fit in. If it would be useful to use Zoom, Skype or WhatsApp video calling rather than meet face to face that too is possible, along with regular phonecalls
The rest of the site gives you a little background to me and my thoughts on life (Musings). My musings might also give you a few instant hints and tips on how to improve your wellbeing. There is some additional, more detailed information on different approaches to "therapy" that you might find interesting. Also how to securely and confidentially get in contact with me.
Whatever you choose to do, I hope you are able to make the most of your life and find a way to deal with the issues or problems that might be making you feel you're existing, rather than living.